Well Experienced Acupuncturist in Chennai
The Best Acupuncture Doctor in Chennai

Jayanth Acupuncture Clinic provides treatment by Alternative medicine / Drugless Treatment with an well experienced acupuncturist and Certified Zhu's Scalp Acupuncturist in Chennai. Our Acupuncture Clinic is a center for traditional treatment. The motto of the clinic is "Permanent rapid recovery without any side effects". The clinic is situated in Chennai .
Jayanth Acupuncture Clinic deals with various chronic diseases like Arthritis, Allergies, Asthma, Cramps, Diabetes, Skin diseases,Thyroid Problems, Renal calculus, Pain management, Paraplegia, Cerebral palsy, Paralysis, Spondylosis, Fertility, Obeisty, Menstrual Disorders, Migraine, IVF IUI Fertility Support, Natural Fertility, Cosmetic Acupuncture etc.
We do acupuncture only with "Single Use Needle Only" and we never re use it.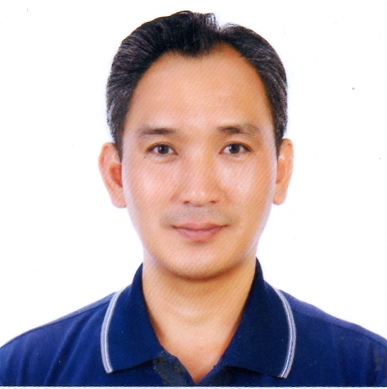 MD(Acu)., BVA., M.KAMA., M.WFAS., M.NGO.
Dr.KIM DAEWON, MD(Acu)., BVA., M.KAMA., M.WFAS., M.NGO., (South Korean Doctor)
WORK EXPERIENCE: He has undergone 5 years of rigorous training in Korean Traditional Medicines from Naewonjeongsa Buddhist temple which was followed by 4 years of practice at the same place. His first four years of practice in a highly proficient ambiance under the guidance of accomplished practitioners combined with his dedication and compassion for traditional therapies have turned him into a gem of a therapist.
He also undergone training from the Medicina Alternative Institute and received the Degree Certificate of Doctor of Medicine (Acupuncture) from the International Open University for Complimentary Medicines which is approved by the United States Licensing Authority.
His penchant of getting established in India was rooted from his early days of training wherein he had a deep understanding of the ancient and rich cultural heritage of India. Moreover the easy acceptance of traditional therapies in this country strengthened his desire to shift to India. He ventured to India in the year 2001. He has participated in dozen's of medical camps, and taught hundreds of students the science of acupuncture. Also he has treated a lot of patient's suffering from diseases like Sciatica, Osteo Arthritis, Rheumatoid Arthritis, Spondylosis, Migraine, Asthma, Paralysis, Sinusitis, Cancer, and many other chronic ailments within very Short period.
If you need urgent care, simply call our emergency hotline.
For appointments call us @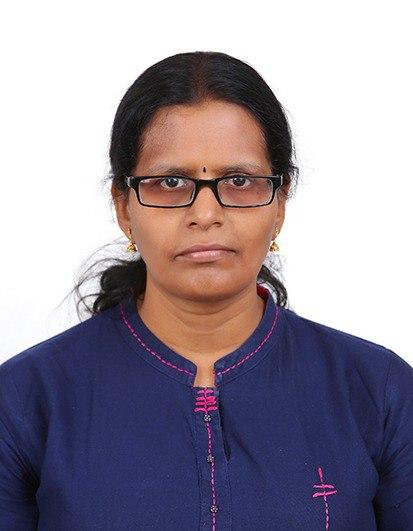 M.Acu., M.D(Acu)., [Certified Zhu's Scalp Acupuncturist]
TN.PARIMALA SELVI, M.Acu., M.D(Acu)., [Certified Zhu's Scalp Acupuncturist]
She has started Acupuncture Clinical Practice in 2010 in Chennai. She has achieved excellent results in the treatment of many Chronic and Acute diseases. Her track record includes successful treating of various diseases such as Shoulder Pain, Back pain, Insomnia, Ulcer, Obesity, Menstrual Problems, Diabetes, Infertility, Endometrium, Thyroid, Asthma, Sinusitis, Rheumatoid Arthritis, Sciatica, Migraine etc.
She is a Student of well known Acupuncture Specialist, Doctor Prof.Dr.MohanaRajan (Karaikal), She has under gone the special training on "Clinical Acupuncture Technique" which is based on Traditional Korean Acupuncture Techniques by Dr. KimDaeWon, She Also a First Student of Dr.KimDaeWon from South India / TamilNadu.
Also a Student of World Renowned Master of Acupuncture, Prof. Ming Qing Zhu, Founder ZSA [Zhu's Scalp Acupuncture], Got Advanced Scalp Acupuncture training directly from Dr.Zhu and Basic Zhu's Scalp Acupuncture training from Dr. James C. Lu (USA). She also a First Zhu's Scalp Acupuncturist in Chennai, TamilNadu, South India.
Practicing as a IVF Support Fertility Acupuncture Specialist in Prashant Fertility Research Center, Chetpet, Chennai.
Also Award Winner of "STAR ACHEIVER 2015" Presented by "NATIONAL INTEGERITY CULTURAL ACADEMY" and Few other Awards.
Get started with a consultation today to get Best Acupuncture Treatment In Chennai by Best Acupuncture Specialist Doctor and Certified Zhu's Scalp Acupuncturist In Chennai
I have suffered by migraines for 12 years and found them debilitating, to the extent of having to take time off work and cancel social events. Acupuncture worked immediately for me, and I wish I had tried it sooner. My migraines are a rarest occurrence now, and have reduced by 95% in terms of intensity and pain.I Releved from Migraine.
My first treatment went very well. I have a fear of needles so I've been a bit unsure about acupuncture but Acupuncturist Madam has a calming presence and is very encouraging. I ended up so relaxed I almost fell asleep during the treatment!